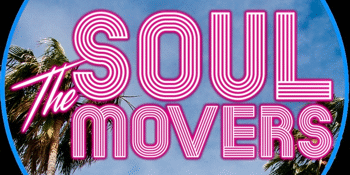 The Soul Movers - Live@TheWicko
The Wickham Park Hotel (Islington, NSW)
Sunday, 27 February 2022 7:30 pm
GET YOUR SOUL MOVIN' with the Soul Movers Live@TheWicko
Sunday 7th November from 6PM


Much-loved ex-Red Wiggle, Murray Cook, with partner-in-crime Lizzie Mack and their red-hot Soul Movers with a new album that will have folks running for the dance floor!
Take a ride through the grooviest sounds of the 1960s and 70s with legendary hits recorded across Sun and Fame, Royal and Muscle Shoals studios then "do the pop!" to some spicy new tracks from "Evolution" recorded with Garth Porter and Tony Mitchell from Aussie super-group, Sherbet!
You'll be groovin' and movin' all night long!
Tell your besties it's only $12.50 - so grab yours fast - and put it in your book to join the Soul Movin' family to make some more music magic at the wild and wonderful, WICKO!
https://bigtix.com.au/events/the-soul-movers