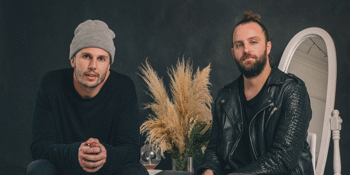 Boo Seeka
Shoal Bay Country Club (Shoal Bay, NSW)
Friday, 22 November 2019 8:00 PM
We're having one last run of celebrations before we see the new year out and the new album hits your ears mid next year. 'The summer series' are a run of carefully chosen shows involving plenty of summer vibes, good drinks, good people and as much dancing as we can fit into the night. Come enjoy yourself!
_____________________________

Since their inception in 2015, BOO Seeka have accumulated over 45 million Spotify streams and dominated national airwaves with their previous singles "Kingdom Leader", "Oh My", "Deception Bay" and "Fool". Boo's first album, 'Never too soon', charted at #1 on the Australian iTunes Album Charts, was Triple J's Feature Album and debuted at #8 on the ARIA Album Charts which led to a series of sold out tours and showcases around the world, which are still continuing to this day.
BOO Seeka have also been noted for their infectious live performance, being featured in notable festival lineups both nationally and internationally. The boys can dance and the live show is nothing short of a spectacle.
With a swag of new songs in the works, BOO Seeka are currently in the studio finishing off their second album and will have plenty more exciting things to reveal for the end of 2019.